Introducing our friends
at Next Steps
We had the privilege of working with Next Steps, a non-profit organization that was founded to help vulnerable individuals in the community. Our team was tasked with creating a comprehensive brand identity, directory website, promotional materials, and advertising campaigns to promote their mission. In addition to these deliverables, we also designed custom illustrations to bring their brand to life and make it more engaging for their audience.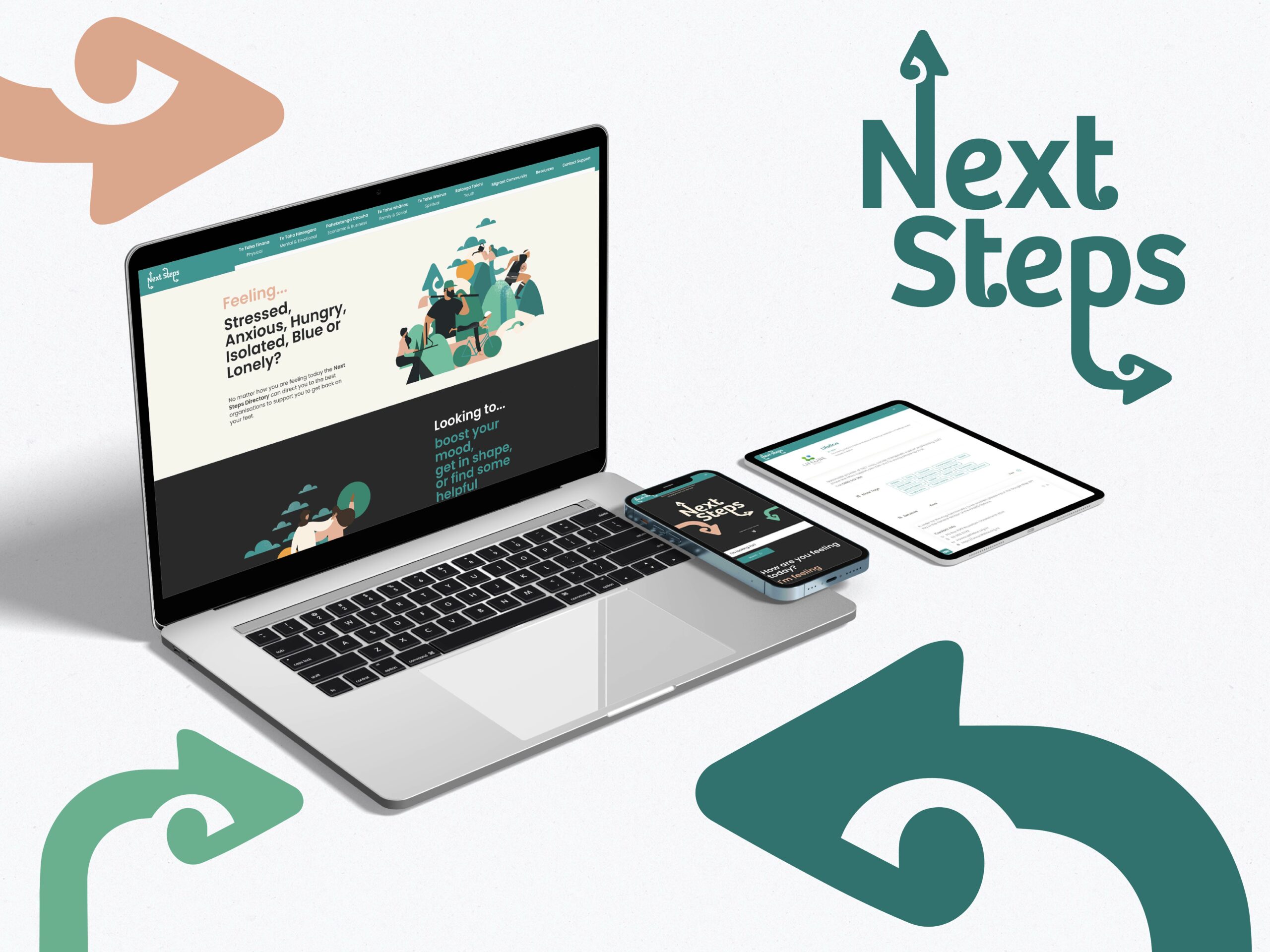 The project began with an in-depth discovery phase to understand the organization's values and goals. We then crafted a brand strategy that centered around their mission and target audience. Our team created a versatile and modern visual identity that reflected their values and would be easily recognizable across all platforms. With the brand in place, we moved on to creating a directory website that is user-friendly and accessible to all. The website includes a comprehensive directory of support organizations in the community, making it easy for vulnerable individuals to find the help they need.
Our consultation process identified they needed support with: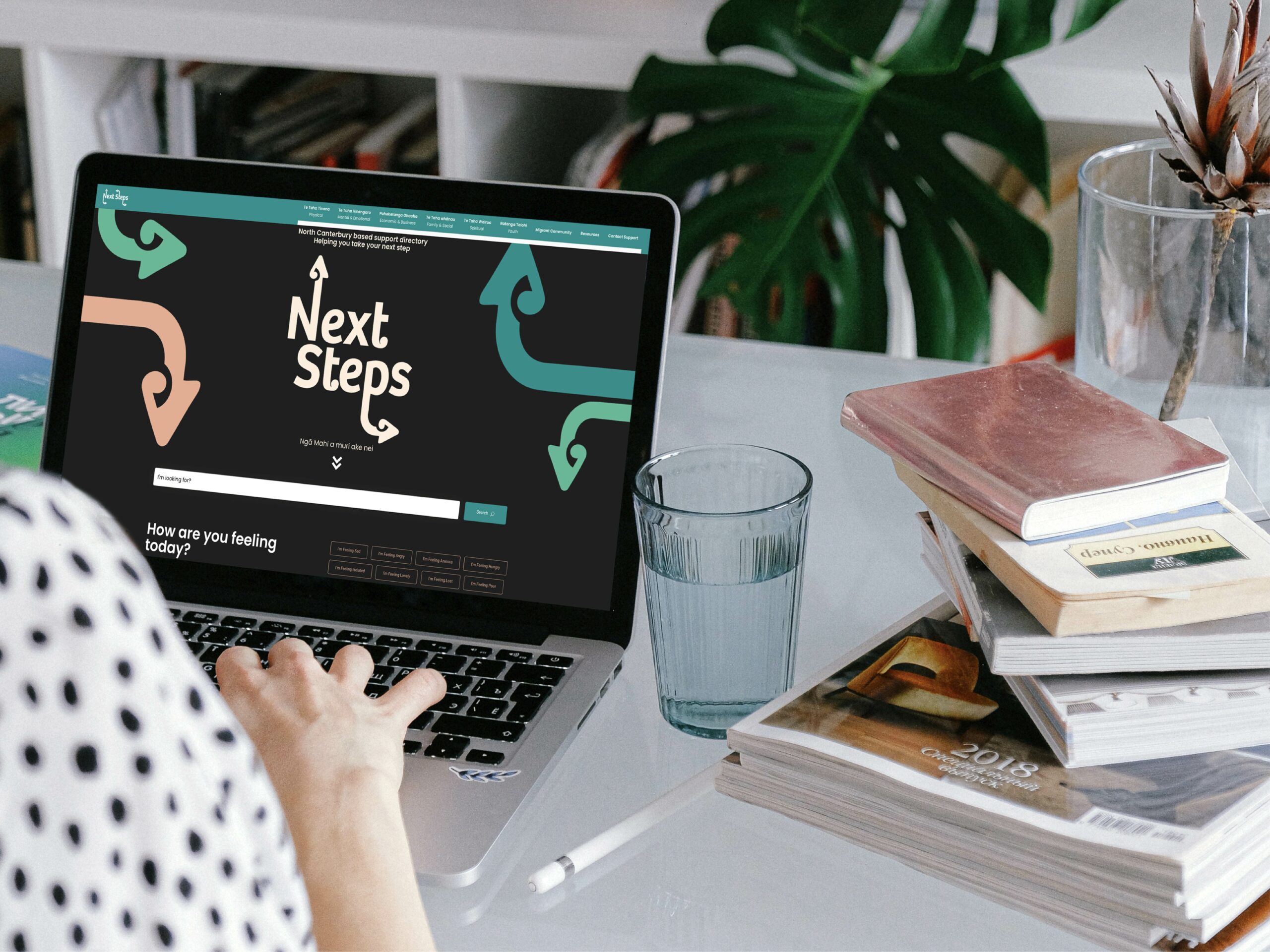 The promotional materials and advertising campaigns we developed showcased Next Steps' commitment to helping those in need and their impact on the community. Through custom illustrations, we brought their brand to life and made it more engaging for their audience.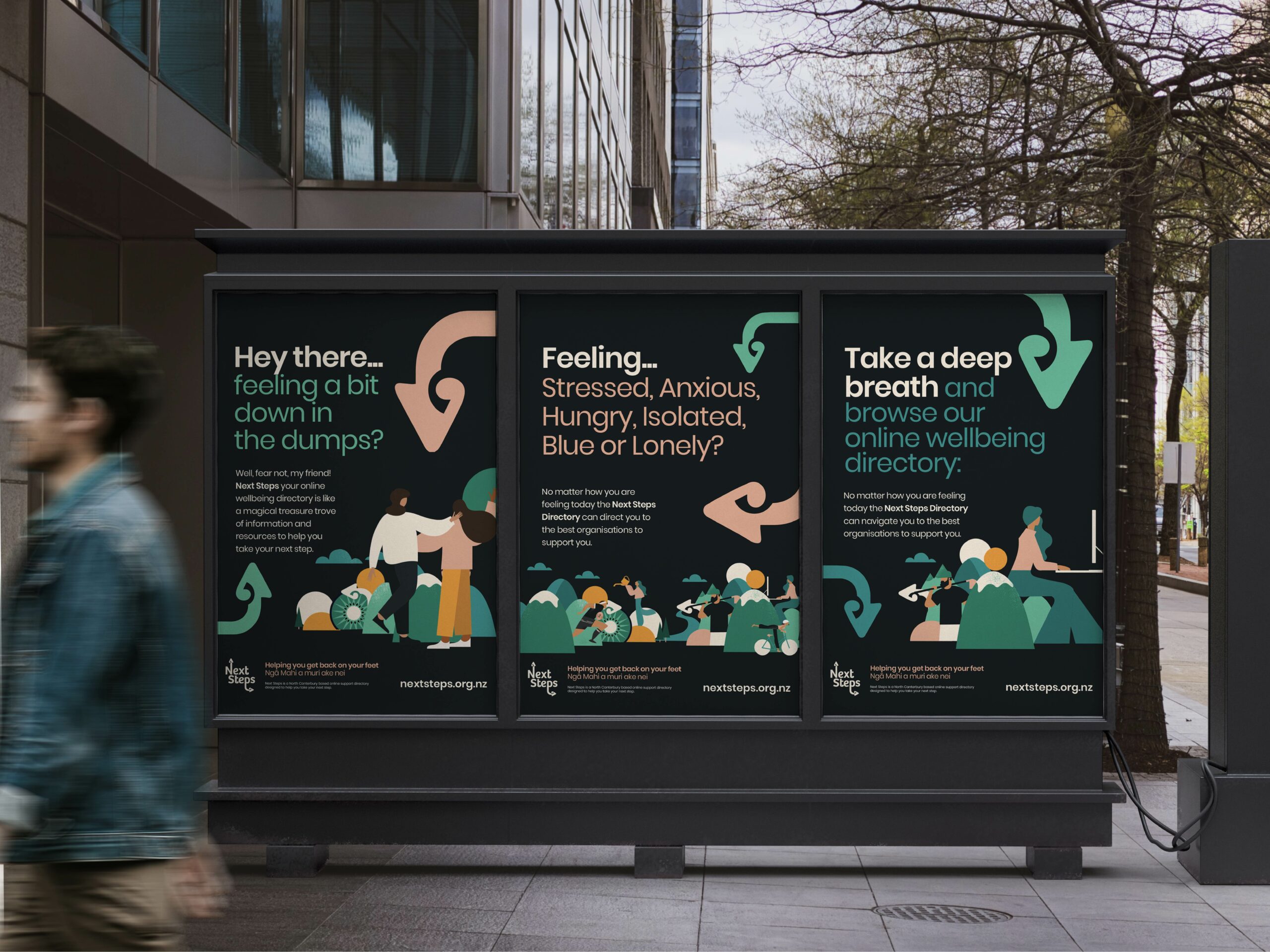 The final outcome was a cohesive and impactful brand identity that helped Next Steps effectively communicate their mission and connect with their target audience. It was an honor to work with such a fantastic organization and be a part of their important work in the community.