Introducing our friends
at UPPO
We are excited to share the recent rebrand of an energetic and innovative consultancy – UPPO. We have been privileged to work alongside Kirsty, Managing Director at UPPO, and her team to develop the brand's strategy, visual identity, website, and supporting material.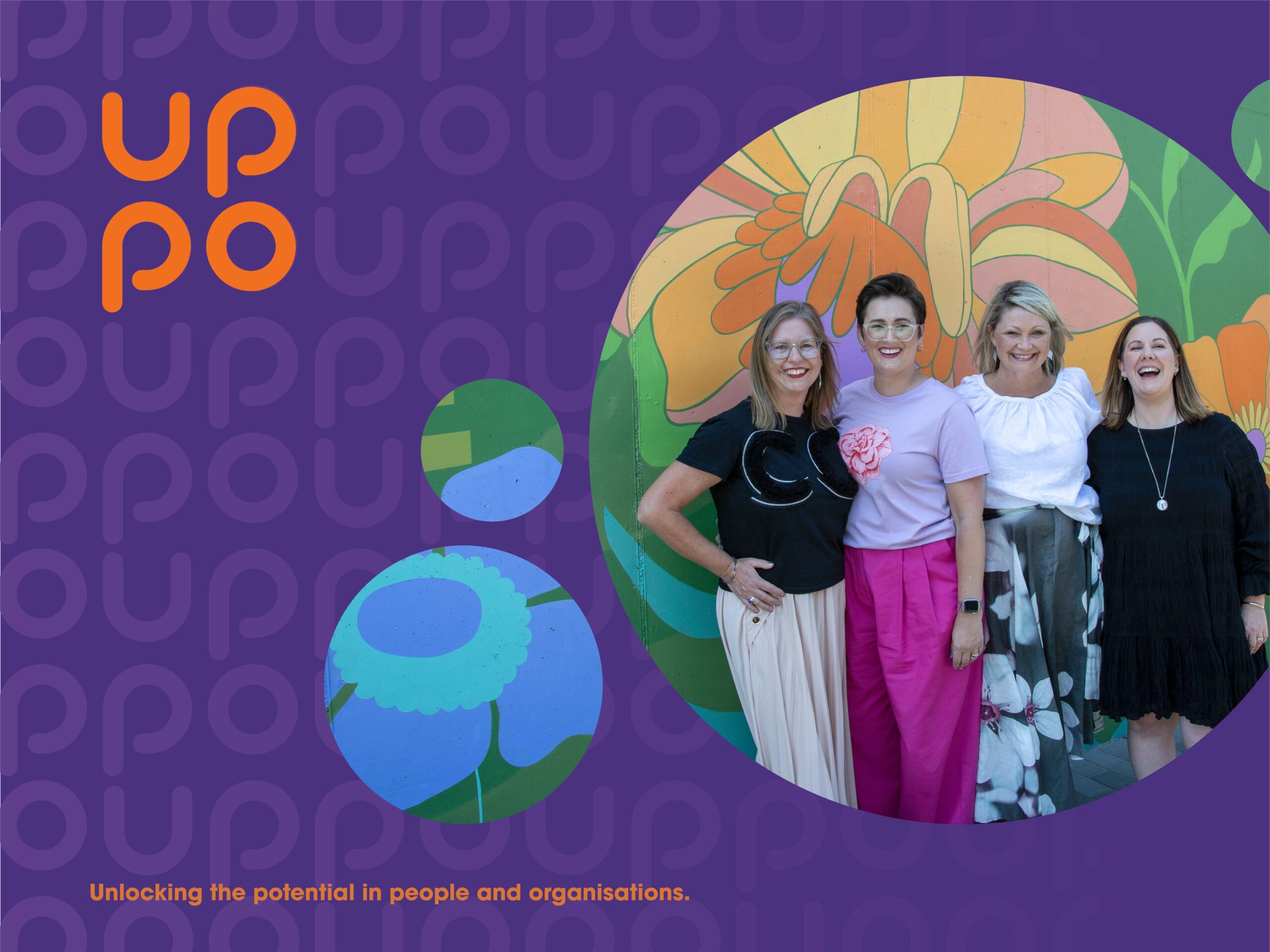 Before UPPO was given its fun new name and fresh visual identity, it was formerly known as Vargo Lewis. The problem that Vargo + Lewis had, was an outdated visual identity, a name that was no longer relevant, and a brand that did not fit with its energetic, innovative team and the work they do. After working to establish Vargo Lewis' new brand strategy with Kirsty and Charlotee, we began crafting the new name and visual identity. Vargo Lewis was transformed into UPPO – Unlocking the Potential in People and Organisations.
Our consultation process identified they needed support with: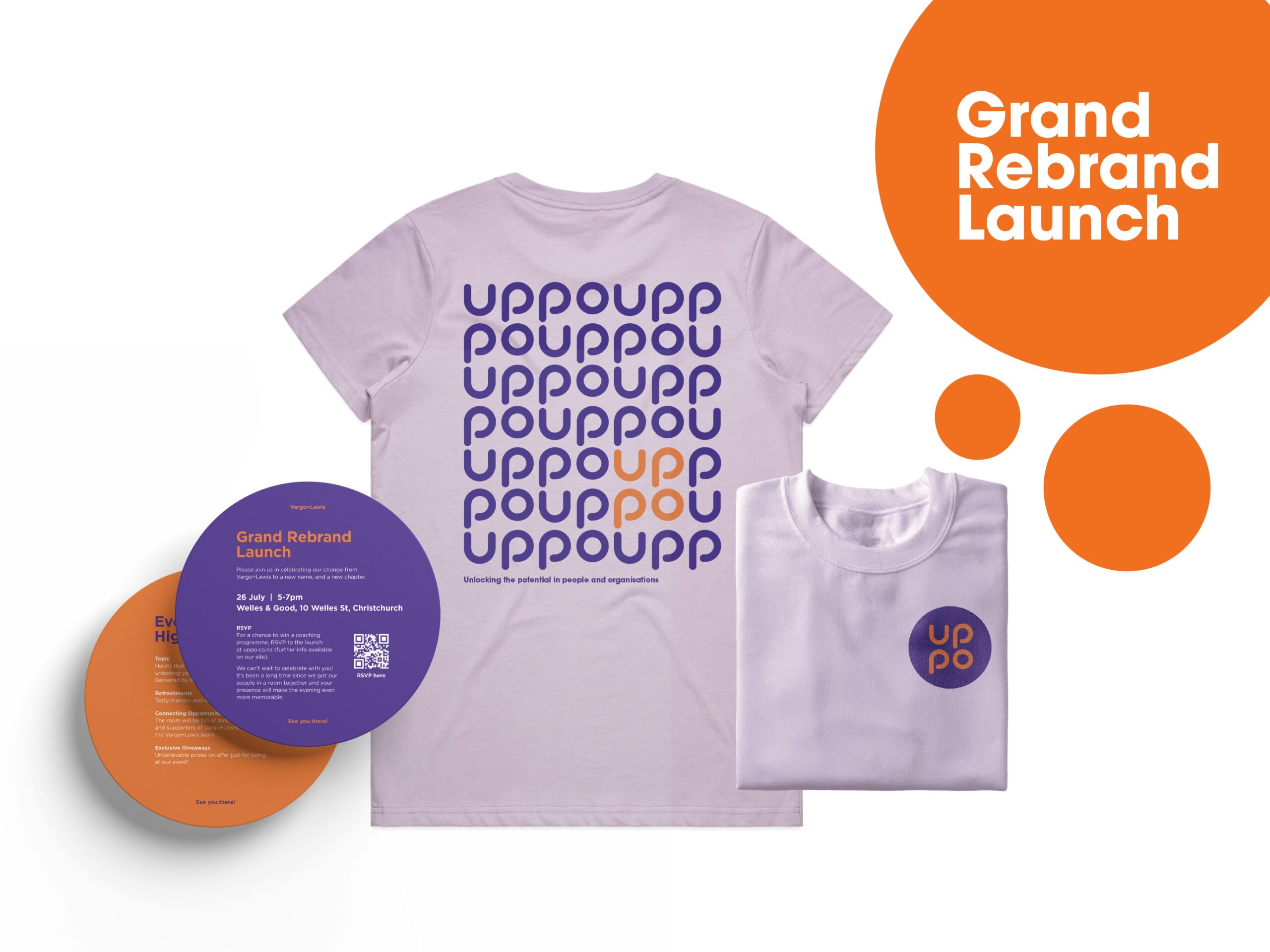 Kirsty and the team at UPPO are fun, innovative, energetic, and people centred. While human resources and professional development can be thought of as boring, serious, and a bit stuffy by most, they aim to make a refreshing impact on the industry. To communicate their passion and achieve their goal of changing mindsets, we crafted a bright, fun, and approachable visual identity. UPPO unlocks the potential in people and organisations.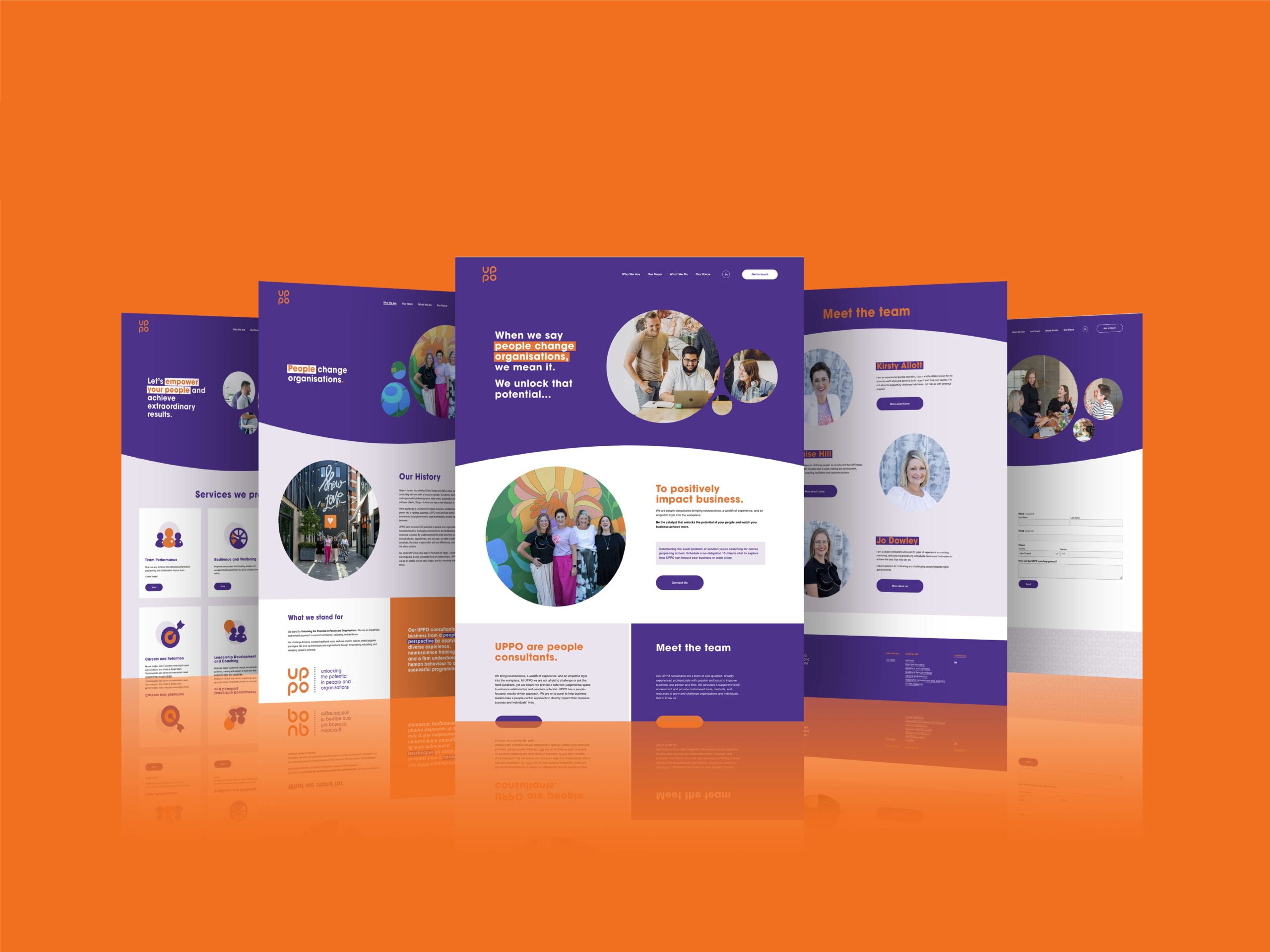 The brand is focused on people as it is the growth and wellbeing of individuals in a team that makes the most impact on a businesses success. Intentional circle elements are used throughout the brand to frame photography as if the viewer is looking through a lens at the individual, putting the focus on people. Additionally, a pattern featuring the UPPO logo has been developed to further emphasise this, with one logo icon standing out from the rest to represent the individual standing out from the team.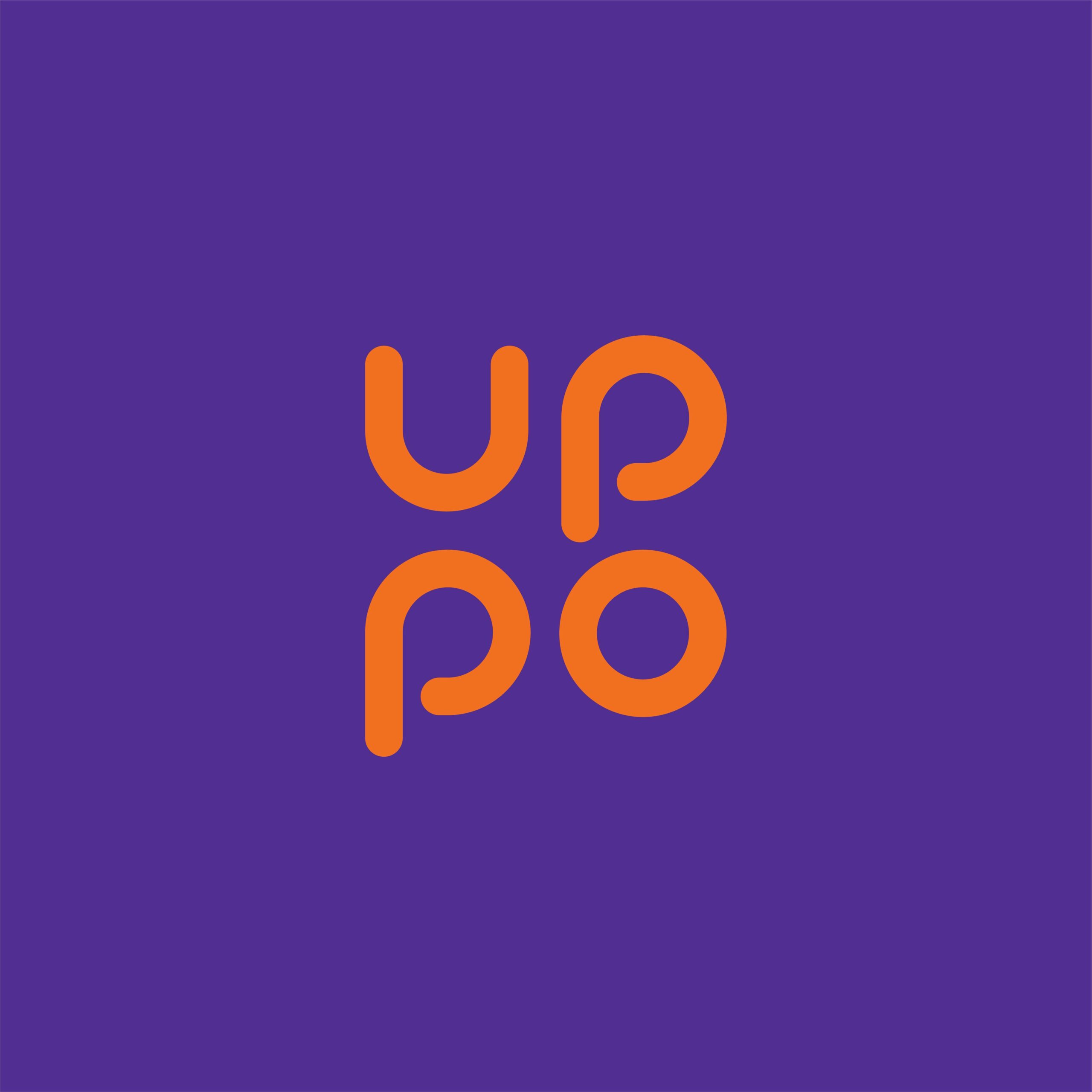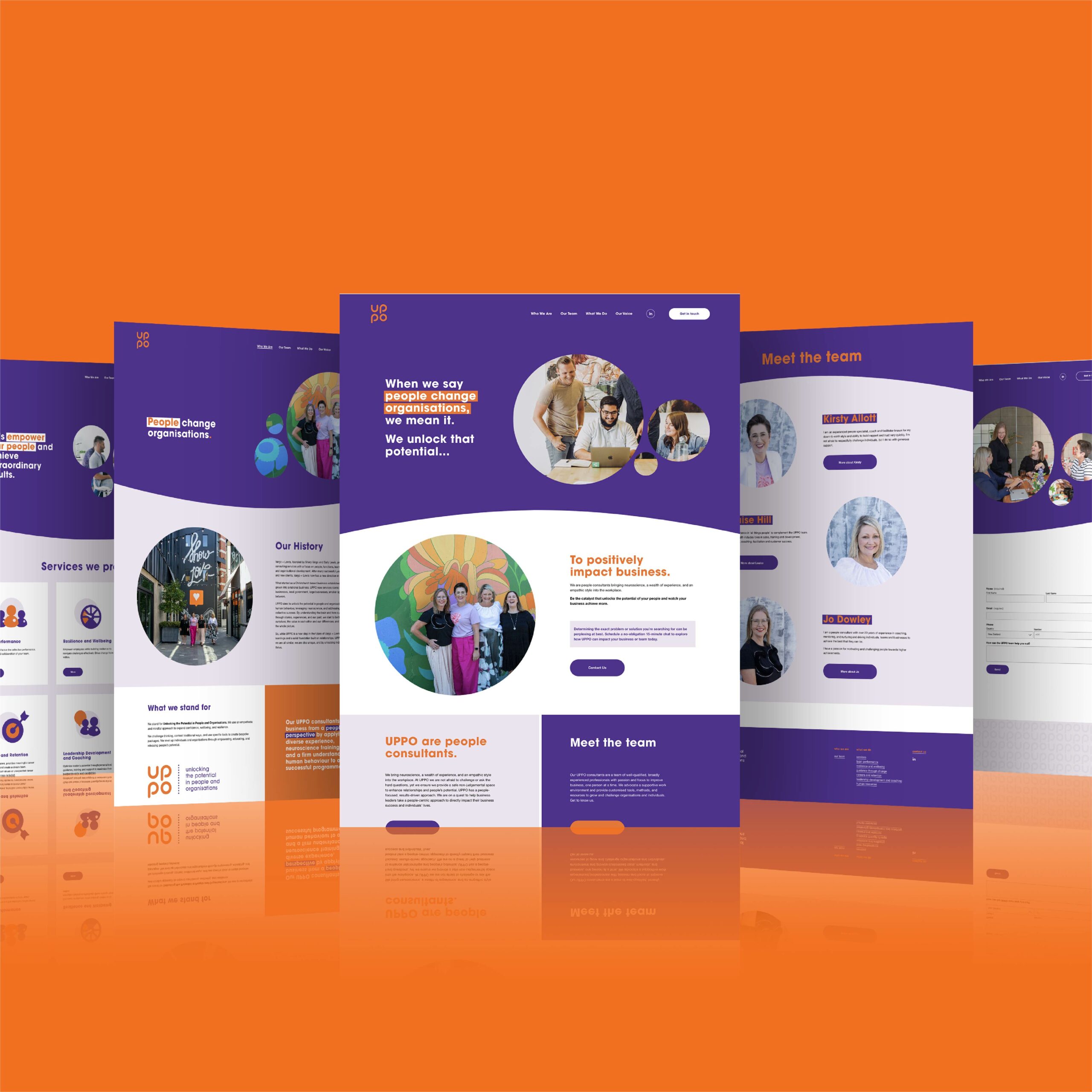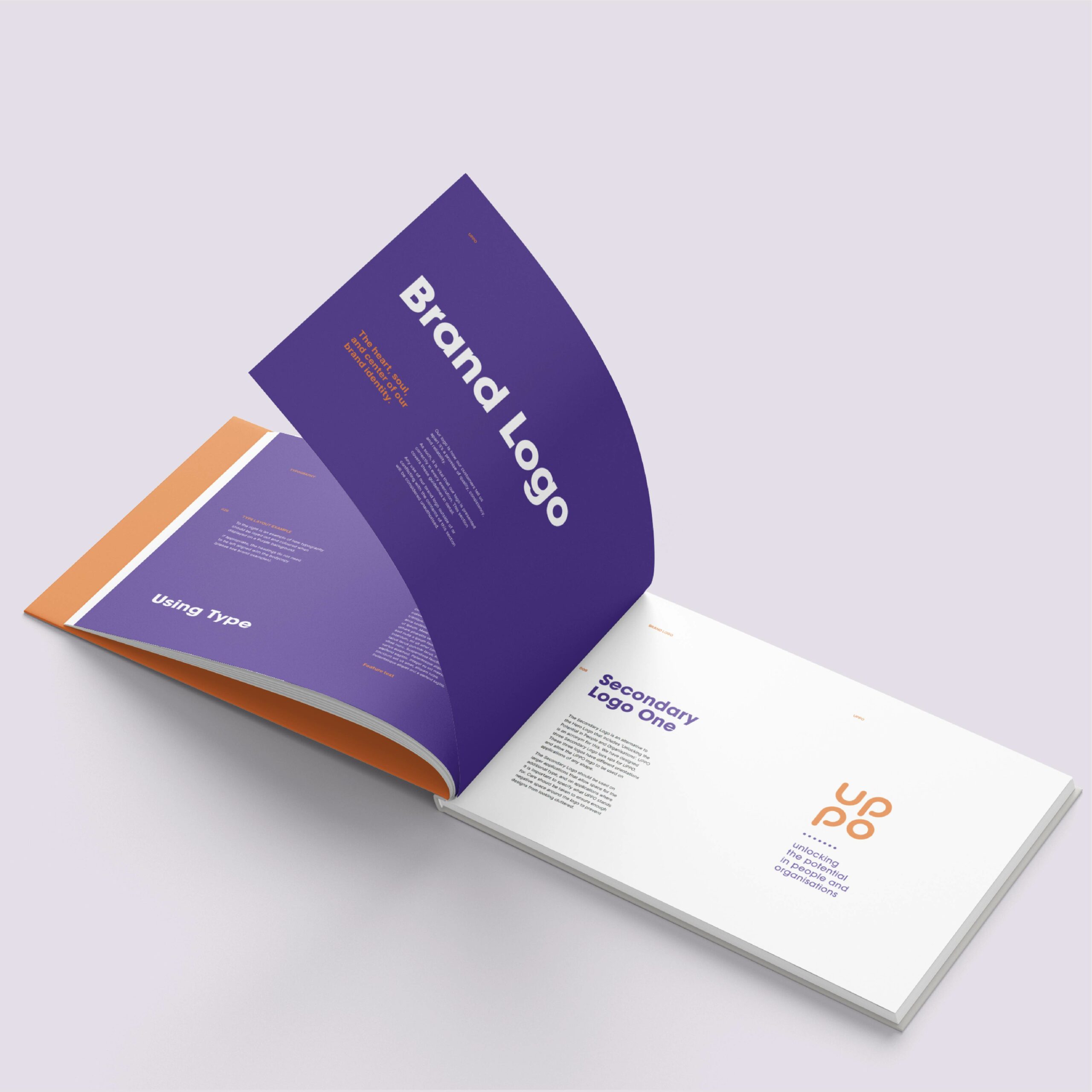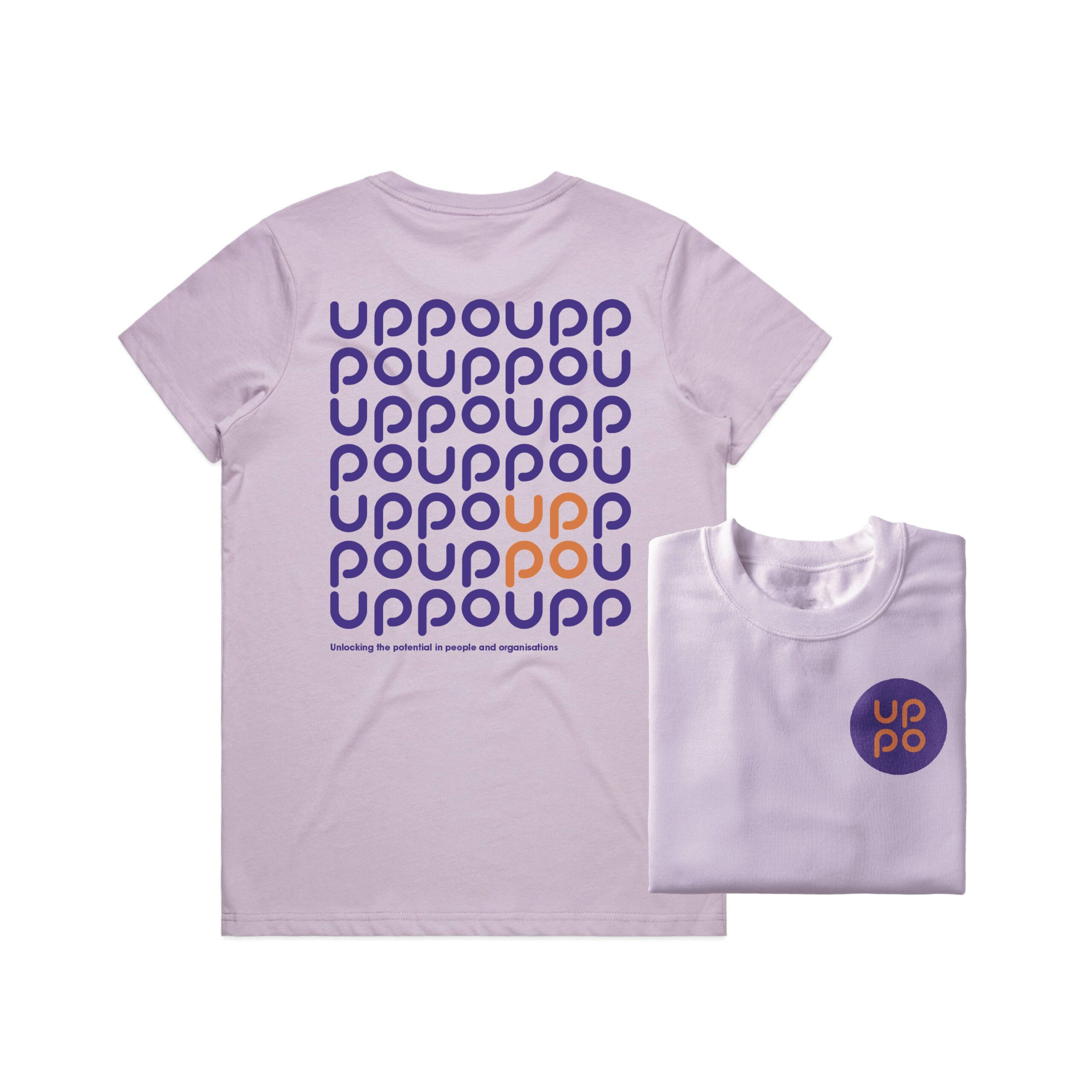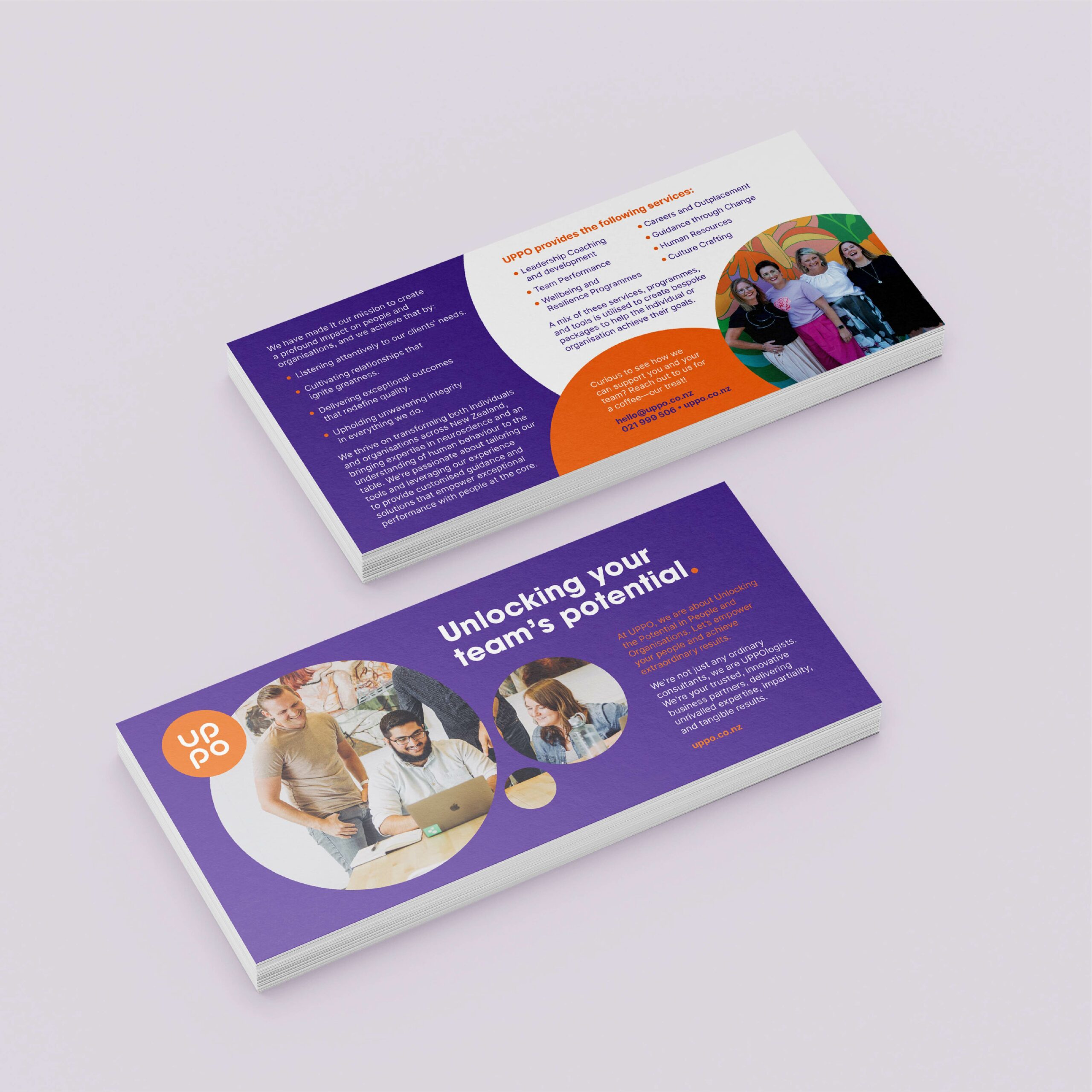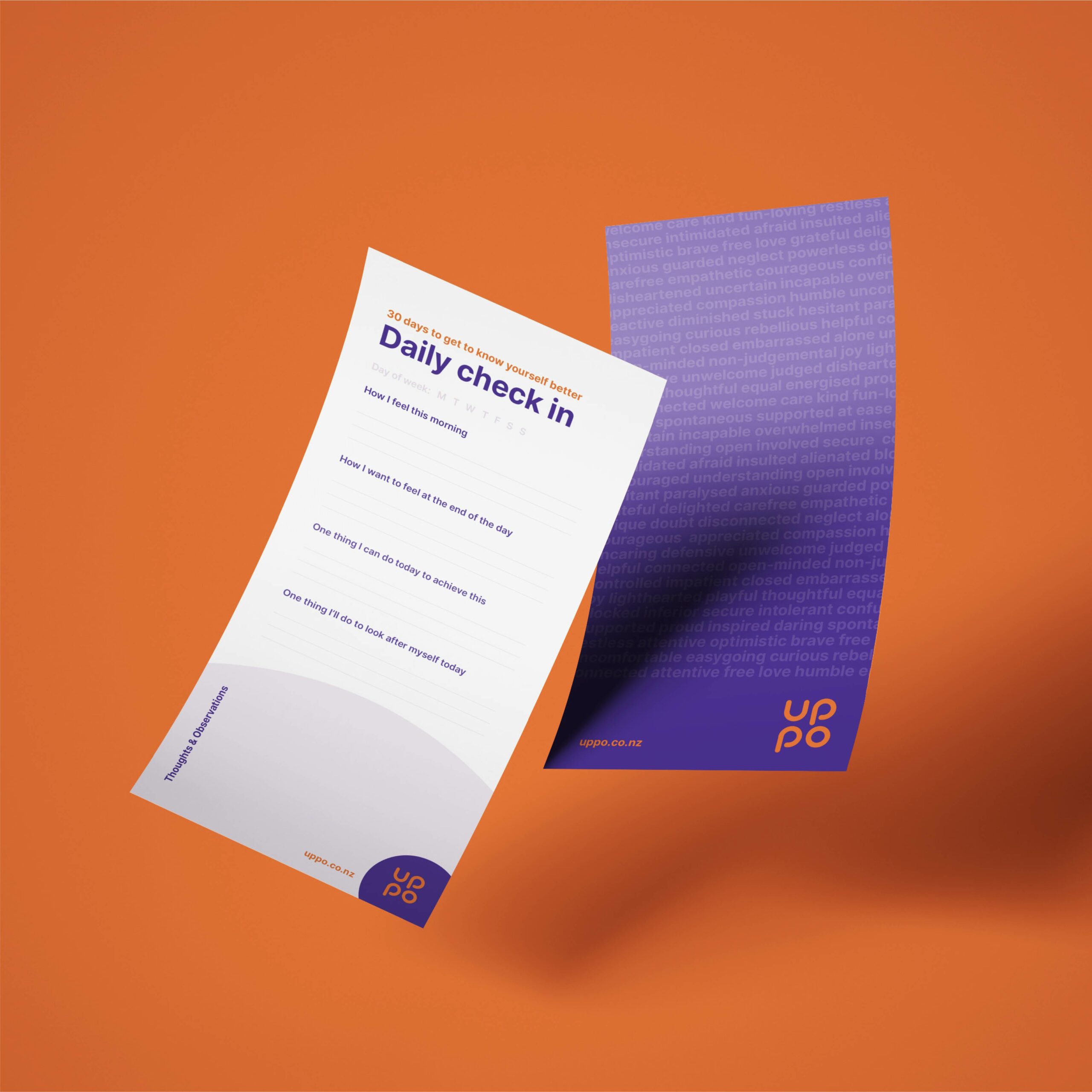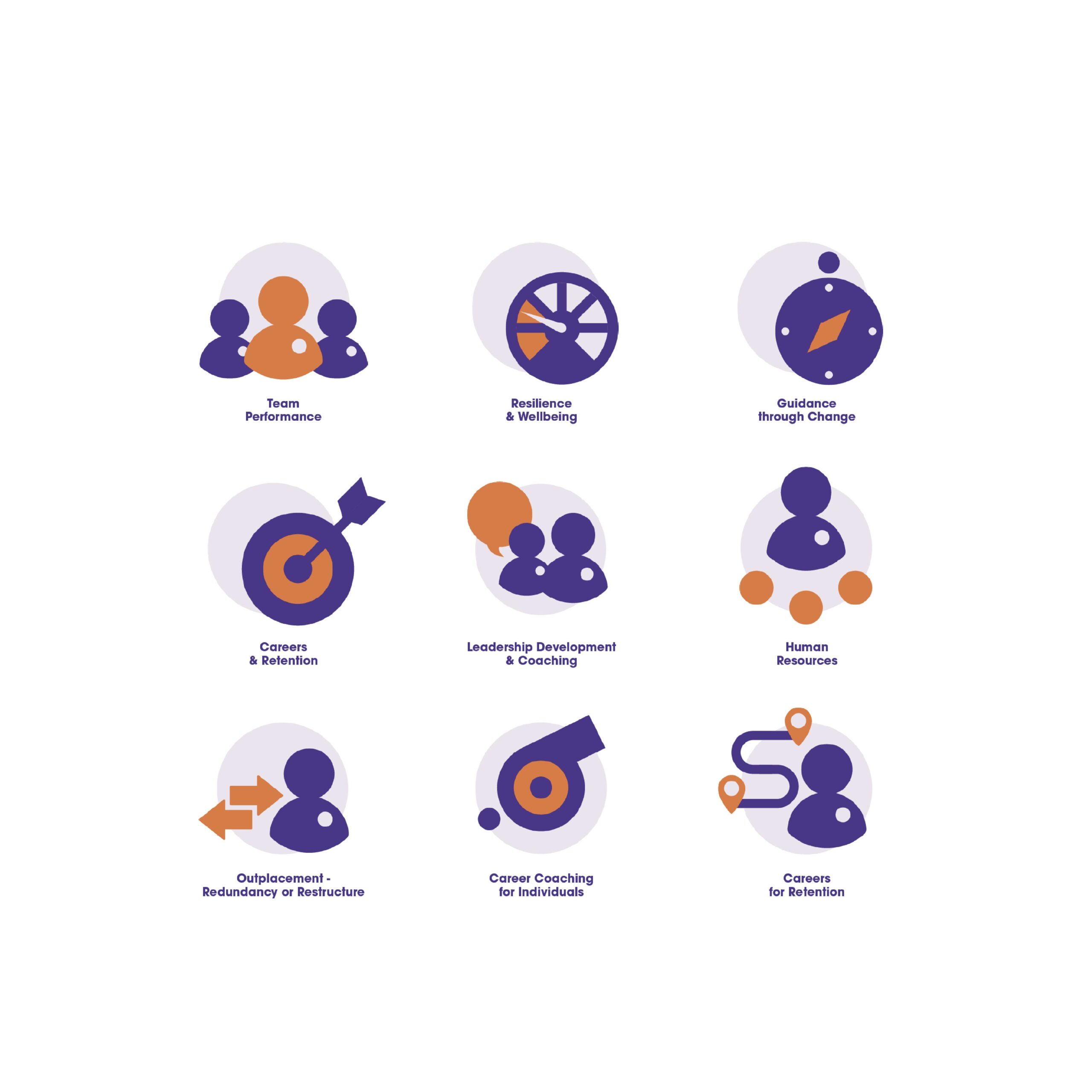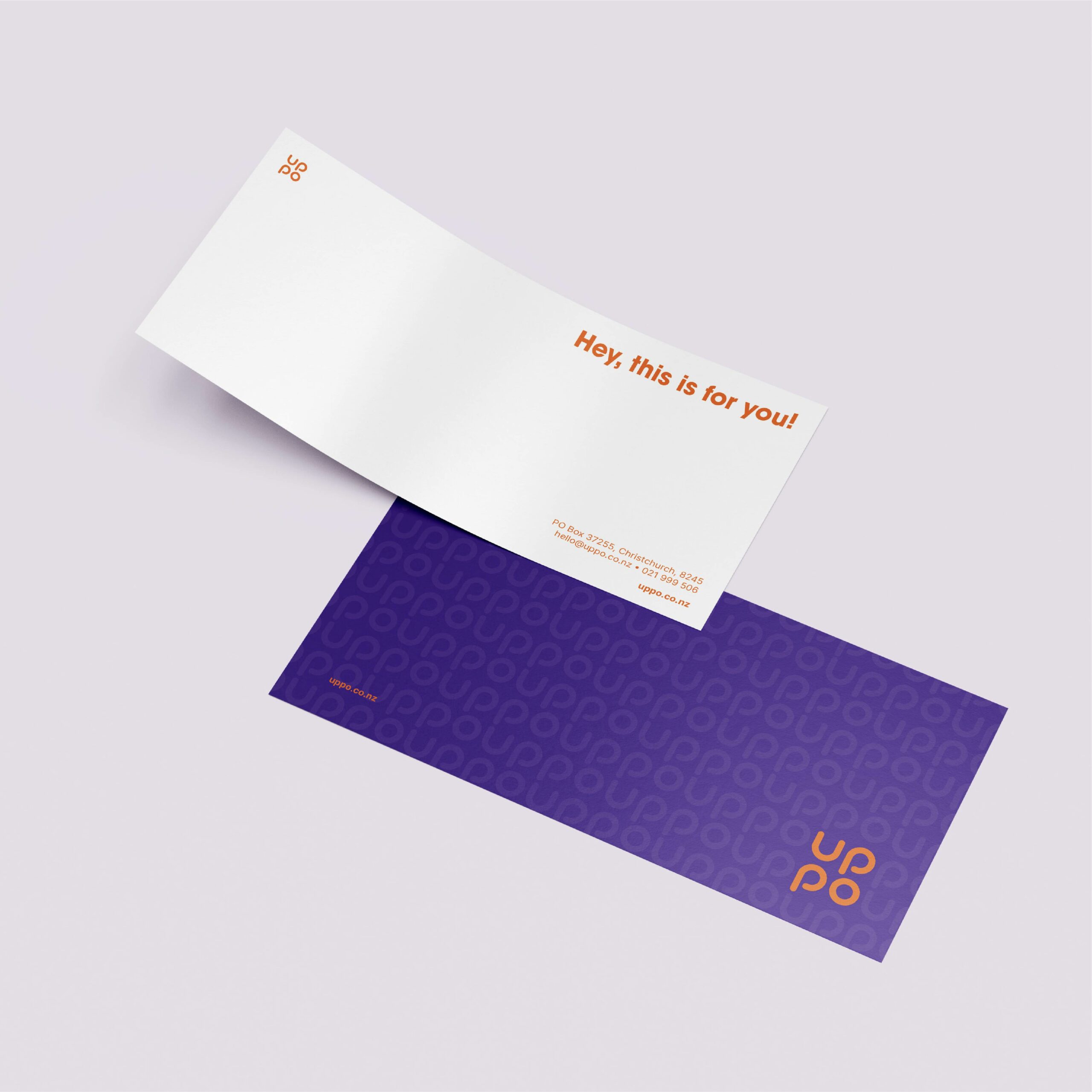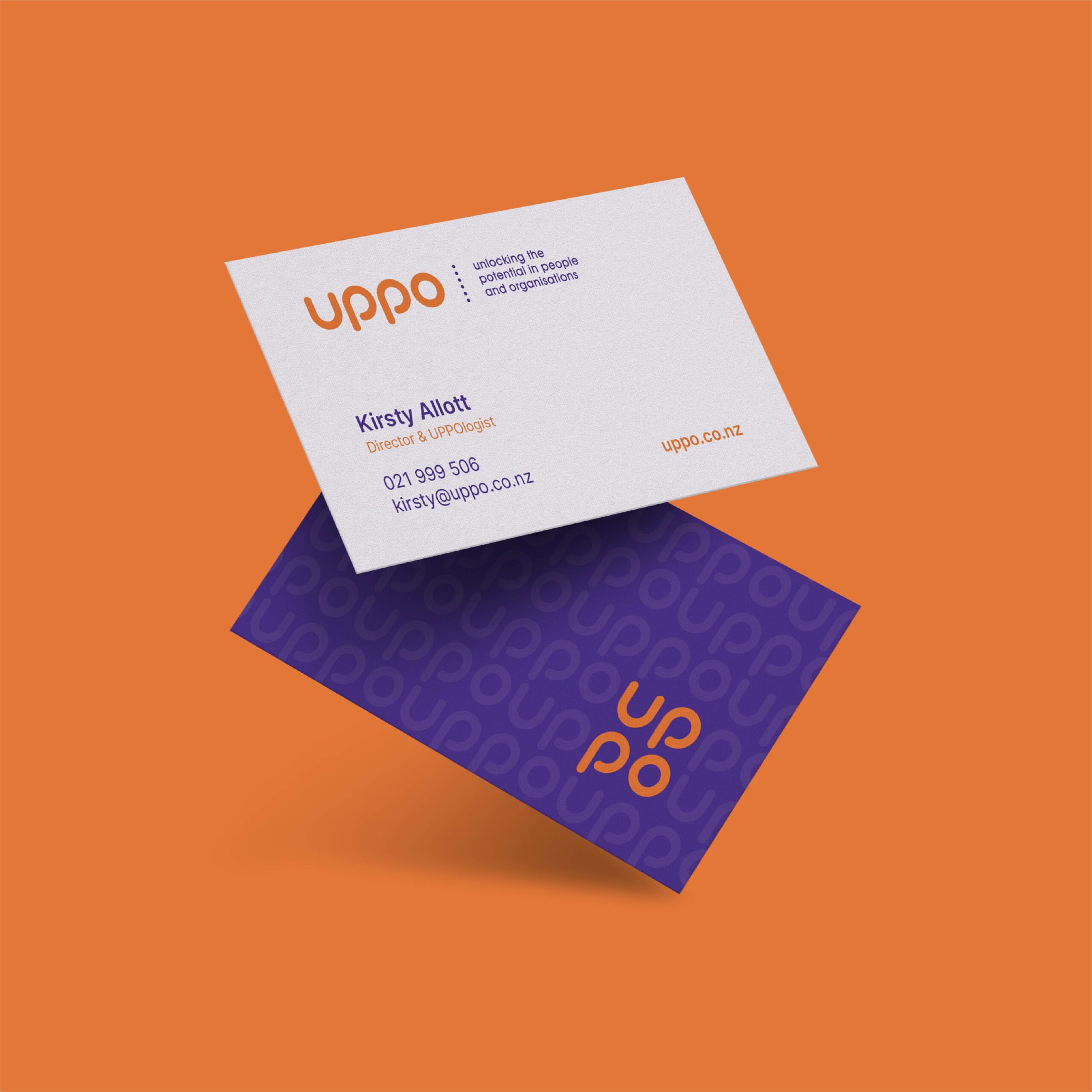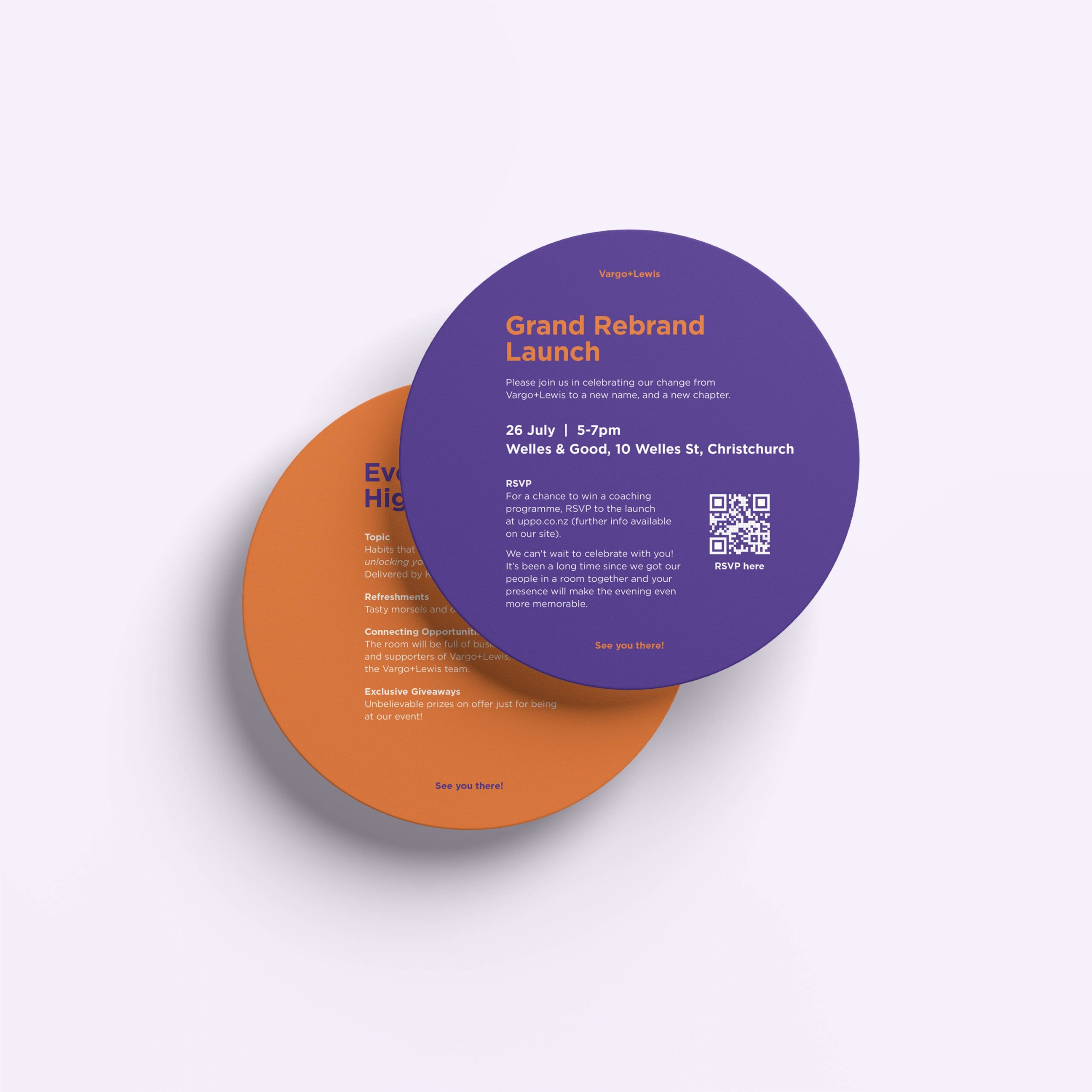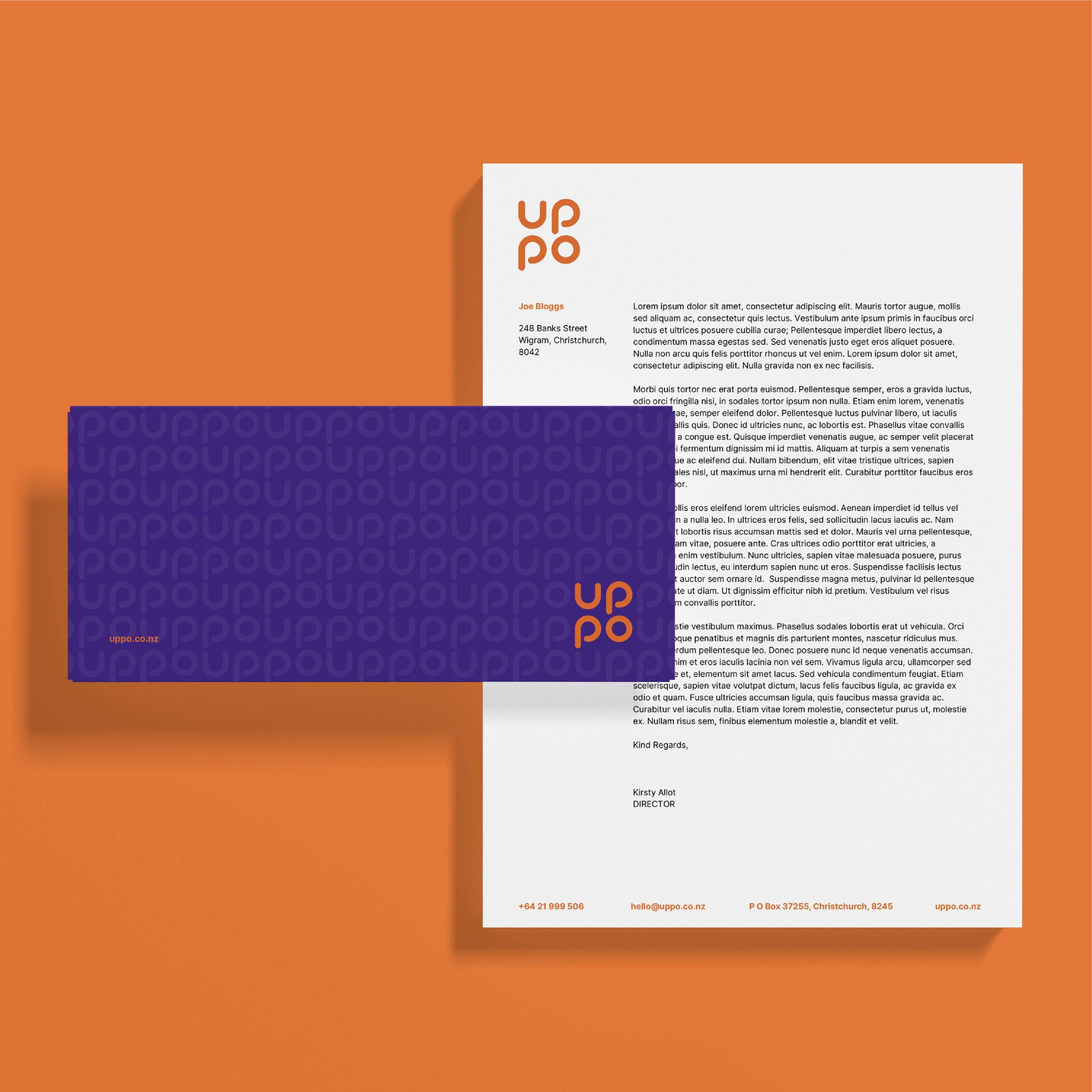 We were recommended to use Create for our full re-brand and couldn't be happier. This was a huge job and we appreciated the consistent support the team gave us. From helping us choose a new name to offering up fantastic design ideas we would be lost without them. The team listened to our brief, supported our ideas and delivered the rebrand of our dreams. This is been a great partnership and long may it continue!
Kirsty Allott